The Young Mommies Share Pages
---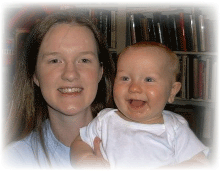 Part of our mandate is to support young mothers... One of the ways we do this is to recognize the value of young moms as their own "experts" of their life situations.
Although there are lots of great parenting books out there, we know that many of these resources don't include the voices of young parents. Here, we place the emphasis on young moms as knowledgable women with lots to say on the positives and negatives of parenting.
Our thanks go out to the hundreds of young mom contributors who are experts in their own experience and who have submitted their stories/advice/rants/thoughts/poetry/etc. to the Share Pages!
Our Share Pages were closed for a few years due to excessive internet spam. Please be patient as we get them set up for new entries again. All archives are available to be read.
---
| | |
| --- | --- |
| The YM Advice Files | Young moms share advice about what works (and what doesn't!) when it comes to parenting. Updated |
| Young Mommies Stories | The largest online collection of stories submitted by young mothers and moms-to-be! Updated |
| YM Mommy Thoughts | Young moms speak out about some of the wonderful, positive, enjoyable aspects as parenting. Updated |
| YM Personal Links | Visit the sites/blogs of other young mommies to see what they have to say about parenting. Updated |

Young Mommies Pen Pals
Find a mom to e-mail or write to that you share a lot in common with!

Young Mommies Rants
A place for young parents to vent about what they can't stand these days!

Young Mommies Poetry
A different form of expression about our highs and lows, our children and families, our hopes and dreams.
---