Young Mommies Poetry
---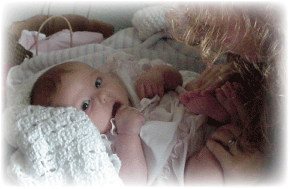 This poetry submitted by young mommies is straight from the heart...
Read on and you will see that a mother's love for her baby transcends all boundaries and is truly universal. (warning: if you're pregnant, grab some tissues before reading!) ;)
Poetry Archives

About Your Baby (Archives)
Babies are so soft and sweet and cuddly, no wonder they make good "subjects" to write poetry about!

Other Poetry (Archives)
Mommies share some of their non-baby (or maybe pre-baby?) poetry...
---