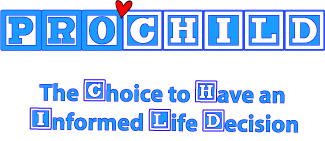 ---
"I'm pro-choice but..."
"I'm pro-life but there are cases where..."
Can't decide? There is a compromise between pro-life and pro-choice. We call it "Pro-CHILD". Read on for more info about this new movement...
---
What does "Pro-CHILD" mean?
Pro-CHILD is the "inbetween" movement. Many people identify their political standpoint as "pro-life", but they have some exceptions (for example, they respect the rights of a mother to choose abortion if that baby's quality of life would be extremely poor with no likelihood of survival). Meanwhile, many other people identify their stance as "pro-choice", but feel strongly that abortion should only be used in certain circumstances. Many "pro-choice" women take the stance of "I respect a woman's right to do this, but I wouldn't choose it myself, and I would hope they would only choose it in extreme circumstances". If you feel "on the fence" about pro-life vs. pro-choice, you may be pro-child.

---
What are the beliefs of someone who is pro-CHILD?
The Pro-Child movement identifies the following set of beliefs as being pro-CHILD.

A focus on the child in question and her/his best interests.
The belief that the mother of this child is the one who will best choose what is best for her child.
The belief that abortion should not be used as birth control.
The belief that abortion should only be used in cases where it serves the child's best interests (e.g. the child would be born suffering and in pain and would have a low probability of surviving, etc.).
The belief that abortion should be as humane as possible, without unnecessary cruelty to the child or the mother (no coat-hanger abortions, etc.)
The belief that every woman has the right to the"Choice to Have an Informed Life Decision", including free and easy access to all sides of the debate, to all information about what is involved in raising a child and what is involved in having an abortion. A woman who makes a choice without all of the information, did not make a truly autonomous choice.
The belief that everyone has the right to choose their own political stance (pro-life, pro-choice, or pro-child) and that we should all respect that right, even when we do not agree with someone's stance.
---
How do I express to others the fact that I'm pro-CHILD?
So far, this movement has just recently be put into play, and this website is the first (and so far, the only) website to propose this new political stance. We hope that others may find comfort in the set of beliefs listed here and will find they are the best "fit" for the personal beliefs they've already had, but have been without name. As yet, there are no "pro-CHILD" lobby groups or organizations.
You can help spread the word about this new movement by linking back to this explanatory page. You may use any of the following graphics as a method of spreading the word about what the pro-CHILD movement involves.
Please save and upload this graphic to your own website or photo-sharing program...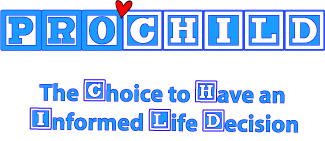 ---