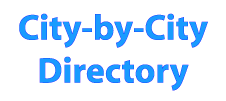 ---
Canadian Provinces/Cities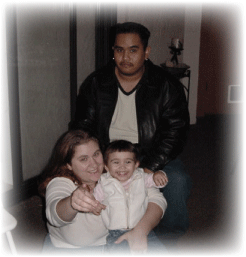 Ottawa, Ontario
- Brighter Futures for Children of Young Single Parents- (613)749-4584
- Buns in the Oven - (613) 725-5152
- Ottawa Pregnancy Distress Centre - (613)228-7475
- The Bethany Hope Centre - (613)722-4737
- St. Mary's Home - (613)749-3762
- Birthright- Ottawa Prengnacy Service - (613)231-5683
- Planned Parenthood Ottawa

Saskatchewan
- Jubilation Resedential Center- (306)764-9200
Edmonton, Alberta
---
American States/Cities
Tulsa, Oklahoma
Reno, Nevada
- Casa De Vida - 775-329-3211 a home for pregnant women
- The PEACE project- 775-355-6880 - resources, classes, free clothes and food
- HAWC clinic- low-cost care for children and adults including dental and help with Medicaid- Teen Health Mall- free pregnancy testing std testing and birth control- 328-2470
- New Hope Adoption agency- 323-0122
-Crisis Pregnancy Center- 826-5144- free pregnancy testing, counseling, free baby and maternity clothes
- Life Line pregnancy assistance center- 788-9596
-Project assist- 688-2819
- Family to Family Connection- 688-2297
Young Lives- 356-2999- group for teen moms

Rogers, Arkansas
- Poplar House Clinic- 1207 W. Poplar st.

Dallas Texas
- Wesley Inn Promise House- 9214)941-8578

Milwaukee, WI
Seattle, Washington
- Medina Childrens Services- (360)293-5151

Denver Clorado
- Denver Area Youth Service- Health care for pregnant and parenting teens (303)698-2300

Andalusia, Alabama
Save a Life Andalusia- (205) 222-0644

Birmingham, Alabama
Pregnancy Resource Center- (205) 981-1619

Auburn, California
Auburn Pregnany and Adoption Center- (916) 885-1944

Citrus Heights, CA
Sunrise Pregnancy Counseling Center- (916) 967-9084

---
Other Countries!
---
Research Team
Thanks to the young moms who are helping us build this City-by-City Directory by being part of our Research Team!

Zsera Linker


Rachael Mackay

---
Join the Research Team!
The webmaster of the YMH is currently looking for dedicated internet-saavy moms to help out with the resources and information part of YMHS. The focus thus far has been the social/support/network/connecting side of things, but having resources like links to other informative sites, and national/city-by-city directories of important phone numbers and centres for young/teen mothers and mothers-to-be would be a wonderful resource for moms at the site.
If you are interested in helping out, and have a little bit of time each week to spare, to search for resources in your city, country, or online, please e-mail the webmaster to let her know you're willing to help get this section going! :)
---