Staff
---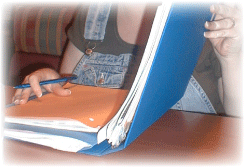 The entire staff of The Young Mommies Homesite are
100% volunteers
and devote their time and energy to keep the site running smoothly! This site was created and run
by young mothers and for young mothers
; as such, we can all relate to what our members are going through.
Most of the activity on the site is centered on the YM Boards, headed up by Sarah T. (a busy mom of 4) here in Canada, and Alexis (a young mom of 1 in New York, USA). We also have a volunteer staff of Board Coordinators/Moderators there. These moms are in charge of maintaining our Boards, and are closely in touch with the members to make sure the moms are always feeling supported.
Our staff philosophy is to work as a collective as much as possible. When important decisions need to be made, members have a say in what actions are taken, and how. We try to listen to our members as much as possible to best respond to their unique needs. We're really proud of the great team of volunteers we have helping out!
In addition to Team members at the operation level, we have other contributors as well. This includes the mommy bloggers who've shared their stories on the YM blogs, and Researchers who have found resources for our City-by-city Directory.
---
Staff Profiles!
Wondering who's "behind the scenes" here at YM? Take a peek at our staff profiles! :)
YM Boards Team:

Sarah T. is our new Boards Director. She is a Canadian mommy from a small town just outside of our nation's capital. She's happily married to Justin and a SAHM to three children; Brayden, Logan and Caleb, with one more on the way, due in late 2011.
She's currently the mod for several forums; furbabies is a place to talk about our furry children or the scaly, feathered non-human companions, Mommies of agels is a board dedicated to those who have suffered a pregnancy loss (whether it is from an abortion, miscarriage or still born, she can come to this board to express our feelings and tell our stories). What's New is the place to come update us on what is going on in your life and to post in the monthly roll call. In the Salute boards, she moderates Need to Vent which is the one board excempt from the no swearing rule, here you can let out all that steam whether it is directed at your partner, family members or work. Family Planning is a board to talk all about birth control, trying to conceive, Natural Family Planning and anything related to your menstrual cycle. She also moderates the Always Young Mommies board which is aimed at members who are 25 and over - it is wonderful place for "older" young moms and gives a place to connect and talk about the unique challenges of raising school aged children as the rest of the woman of that age are just starting to settle down.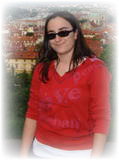 Alexis
is a young single mommy to Lucas and is living in New York, USA.
More coming soon...
---
YM Website: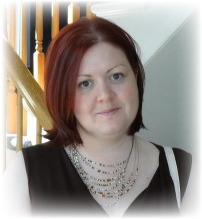 Kris is the Site Director, & webmaster of YoungMommies. She founded the Young Mommies site in 1998 and was involved in all aspects of the site from graphics design to advertising to peer counselling to writing articles - whatever's needed!
She is a proud mom to 2 living children (including one teen daughter!), & 3 angel babies. With many health challenges including injuries & chronic pain from multiple vehicle collisions, she has been unable to grow and manage the site for many years. Without the women above stepping forward to take her place, there would be no more YM!
---