Info
---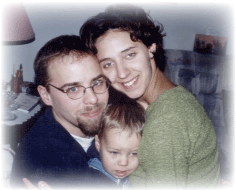 "How will parenting affect my life?"
"What do I need to know as a pregnant teen?"
"What supplies do I need for my new baby?"

Answers to some of the many questions you may have about pregnancy and parenting as a young mom...

Teen Pregnancy Statistics
Teen pregnancy and young mother statistics and research.

City-by-city Resource Directory
Please visit our directory of Young Mother/Teen Pregnancy phone numbers, centres and other programs on a city-by-city list. This section is in need of information, so please send in your city's information!!!

Pregnancy Due Date Calculator
Use our handy due date calculator to figure out when you are due to deliver!

Cycle Information
Helpful information on your cycle and on the calculation of pregnancy due dates with colourful charts!

Articles
Articles on topics from preparing for a new baby's arrival to making a cute diaper cake. Don't forget to print our "Self Care for Moms" list and keep it handy!

Mommy Chat Slang
TMI? BFP? DD & DS? What are all those funny abbreviations all about anyways?!
---