Site Disclaimers
---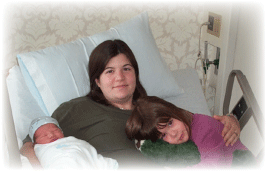 The pregnancy or parenting advice you receive on this site should not replace advice from a health service provider! If you are pregnant, please seek out pre-natal care as soon as possible.

All graphics and content are property of this site, unless otherwise stated. Nothing may be copied and/or used elsewhere without permission. Items listed as being "free" are available to be saved by the user for personal use but may not be modified, presented as being the work of others, or sold.

the YMH takes no responsibility for the content of posts by the mothers in our community, and the posts do not necessarily reflect our political standpoint. However, if something is offensive/derogatory/etc., we do make every effort possible to remove this content as soon as it is noticed.

This site makes every attempt to be a 100% "Family Friendly" Site. If you notice a link or post that does not fit in with our family-friendly guideline, please notify the site webmaster as soon as possible and the content will be checked out.

the YMH takes no responsibility for any negative experiences that may result from posting a message in any of the directories or groups (i.e. someone found your email address on the site and decided to mail you a spam email). In almost all cases, the positives would FAR outweight the negatives, but just the same, we advise that everyone post at their own discretion.
---
Sincerely,

Kris Cormier
Site Director/Founder of YoungMommies.com
E-mail
---