Freebies for young moms!
---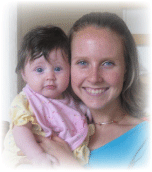 Looking for awesome young mommy sig tags? You're in the right place - we have pages and pages of 'em! Browse the collection of sig tags, pick your fave, and copy the code. No downloading, uploading, or image hosting needed - just paste the code into your siggie and that's it!
You can use these siggies in: a message board signature block, a website, blog, a profile on MySpace or Facebook, or anywhere else that you can post HTML or BBcode! Just be sure to copy the right code based on where you'd like to display your tag - BBCode for message boards (includng our very own YM Boards, which offers the most siggie space we've seen anywhere on the web!) and HTML for everywhere else. Enjoy! :)
---
Young Mommy Sig Tags:
---
Did you enjoy our freebies?
If you did, please link back to us so that other young mommies can find out about our free graphics (and free site!) for young moms. You can copy and paste the following code to place on your webpage or blog:
<A HREF="http://www.youngmommies.com/free/"><IMG SRC="http://www.youngmommies.com/images/bigblinkie_YMfreebies.gif" alt="Check out YoungMommies.com's great freebies!" border="0"></A>
• Click here for other great Freebies! • Click here for thousands of free blinkies!
---