Chat
---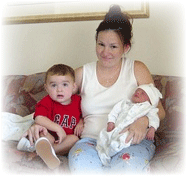 Looking to chat with our young mommies and mommies-to-be? Our Young Mommies Chat Room is now open 24/7 so that young moms can connect with each other at any time (or any time zone!).
Please be sure to read the
Guidelines
before you log-in. By using the chat room, you are indicating that you have read and agree to abide by these guidelines.
---
We have a weekly chat on
Monday
nights from
"8 'til late"
(Eastern) for now, and are looking at other scheduled chat times, please visit the YM Boards to discuss your preferences!

Click here to CHAT! OR Click below to open the Chat Room in a new window:
ParaChat (* new room we're trying out)
AddOn Chat (* old chat room): Young Mommies 24/7 Chat Room
---

Please note that our 24/7 Chat Room is unsupervised and unmoderated so please
use at your own discretion
. Like a pool with a part-time lifeguard, we are able to provide this space for your enjoyment and use, but are unfortunately not able to monitor it at all times. We trust our users to behave appropriately and to abide by our
guidelines
in order to have the use of the chat room. If you notice any innapropriate behaviour in the Chat Room, please leave and
notify the Site Admin
.
---