Young Mommies Rants
---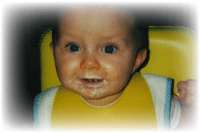 Welcome to the "Rants" page, where young mothers can rant about anything from society's crappy attitude about teenage pregnant and parenting, to the lack of help they get from their baby's dad...
WARNINGS:

Although this is a family-friendly SITE, this section contains a bit more harsh language (no swear words though please!) than allowed elsewhere, so please read at your own discretion.


This site does NOT ALLOW any rants that are degrading of teen or young mothers, degrading of any one group/class/etc. in general, or posts that are racist, sexist, homophobic, classist, etc.!


Please also keep in mind that everyone is entitled to their opinion. Although we don't allow any "bashing" posts (see above), there may be a few rants that you won't agree with.


This rant forum is a great place to vent about not-so-great problems that you are encountering as a young parent, but if you have a serious problem, please skip the "venting" stage, and seek some professional help!


This rant forum is NOT trying to get across the idea that teen parenting/pregnancy is all negative! There are also many positive aspects to parenting, and those can be seen in the Mommy Thoughts section of the YMH Share Pages. :)

And also, don't forget to stop by the Young Mommies Communities afterwards if you are looking for a supportive group of mommies to talk everything through with! the YMH hosts many seperate communities of moms, and it's a great way to get encouraged and re-energized about parenting! :)
Young Mommies Rants Archives
Rants about your baby's dad! (Archives)
Rants about society's view of teen/young mothers (Archives)
Rants about the "downs" of parenting as a teen/young mom! (Archives)
Don't'cha hate it when Rants (Archives)
Rants about money (or lack of it!)! (Archives)
Kid Horror Story Rants (Archives)
Moron of the week award (Archives)
---